Scotland's votes and our voice have been ignored by Tory governments at Westminster. Independence is our opportunity to build a progressive, internationalist independent Scotland. #GreenYes calls for a bold, progressive vision for independence.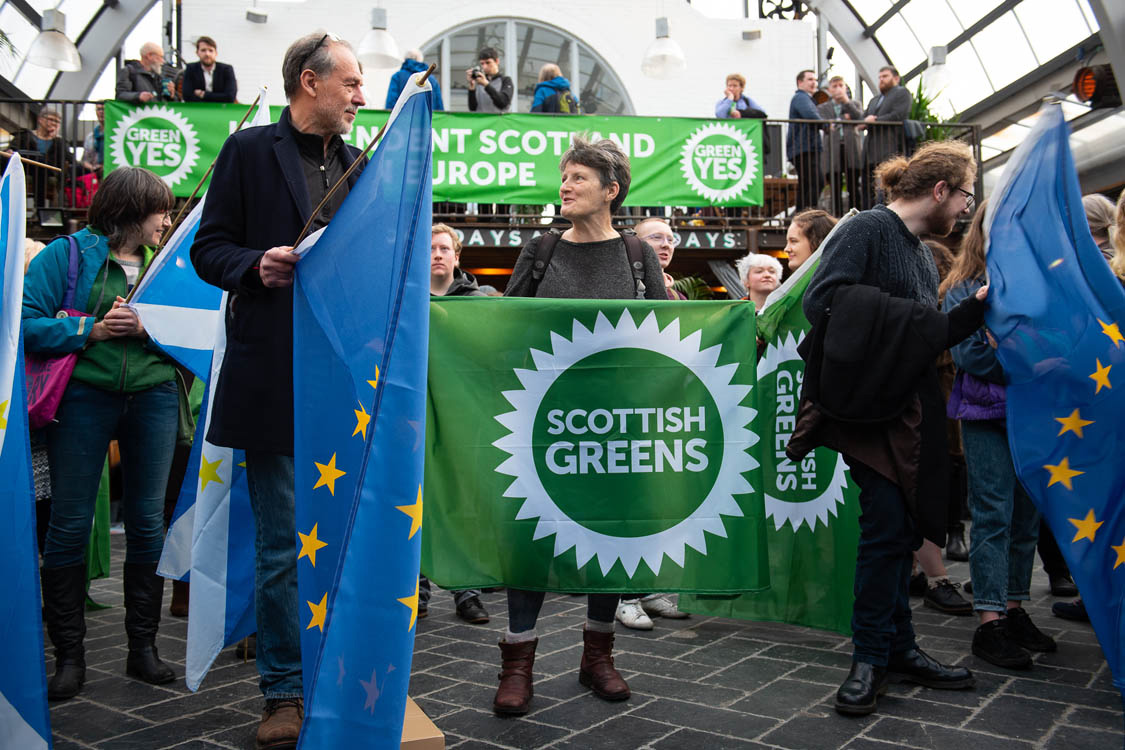 The case for independence has never been clearer, and the fight for our right to determine our future has already started. Sign to support #GreenYes.
Support #GreenYes
The best way to support our campaign for independence is through a monthly donation. This will allow us to recruit campaigners and get our message into more and more households across Scotland.
And by making a donation today you will help us run our biggest ever campaign and deliver our shared vision of an independent Scotland.
Scotland didn't vote for Boris Johnson, and we certainly didn't vote for his hard right Brexit. But now it's over to us to fight back. To organise, and to stand up for a fair, independent and green Scotland.